WIAP® MEMV® plant 20 E
The CNC control is ready to be installed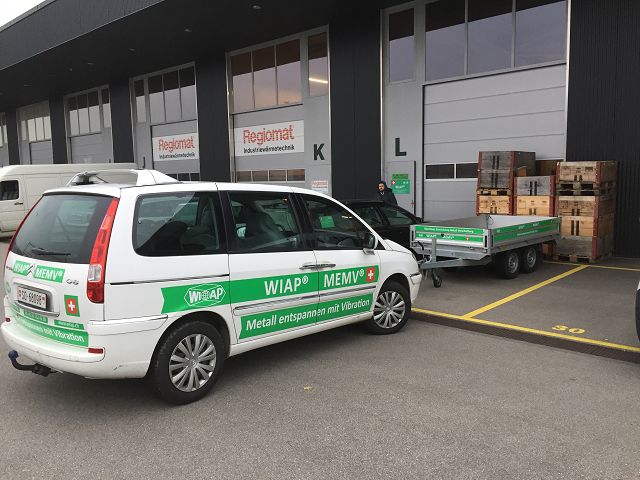 WIAP MEMV Vibrate instead of glow
Assembly hall 1 (L) and 2 (K) in Dulliken Switzerland
<![if !vml]>
<![endif]>
WIAP gripper HLV 40 for 40 kg
<![if !vml]>
<![endif]>
Peeled and rolled anchor bolts
<![if !vml]>
<![endif]>
Help loader HLV 40
<![if !vml]>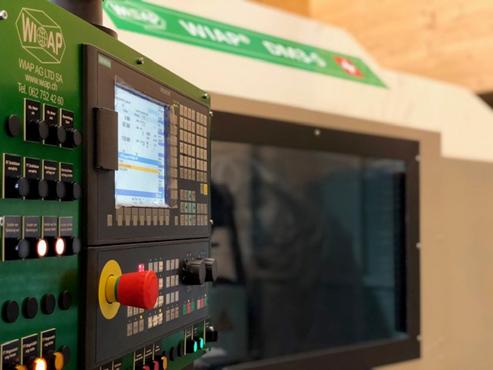 <![endif]>
CNC control to WIAP DM3
<![if !vml]>
<![endif]>
Cylinder to HLV gripper
Wiap AG Ltd SA
Industriestrasse 48 L,
4657 Dulliken
Tel +41 62 752 42 60
Fax + 41 62 752 48 61
Mail wiap(at)widmers.info
Webseite www.wiap.ch
VAT Number CHE-113.988.486
Others websites
www.widmers.info Retrofit
www.wiap.info new website cw
www.wiapwidmers.info WIAP Education
www.kfkok.com humanitarian association
www.metallentspannen.ch Metal stress relief

Investigation and economic evaluation for the investment of a
manufacturing automation
Bachelor Thesis 2017, study program WING, specialization Process Controlling
<![if !vml]>
<![endif]>
Transport of the multifunctional machine WIAP DM3S
<![if !vml]>
<![endif]>
Multifunctional machine WIAP DM3S for machining of rebars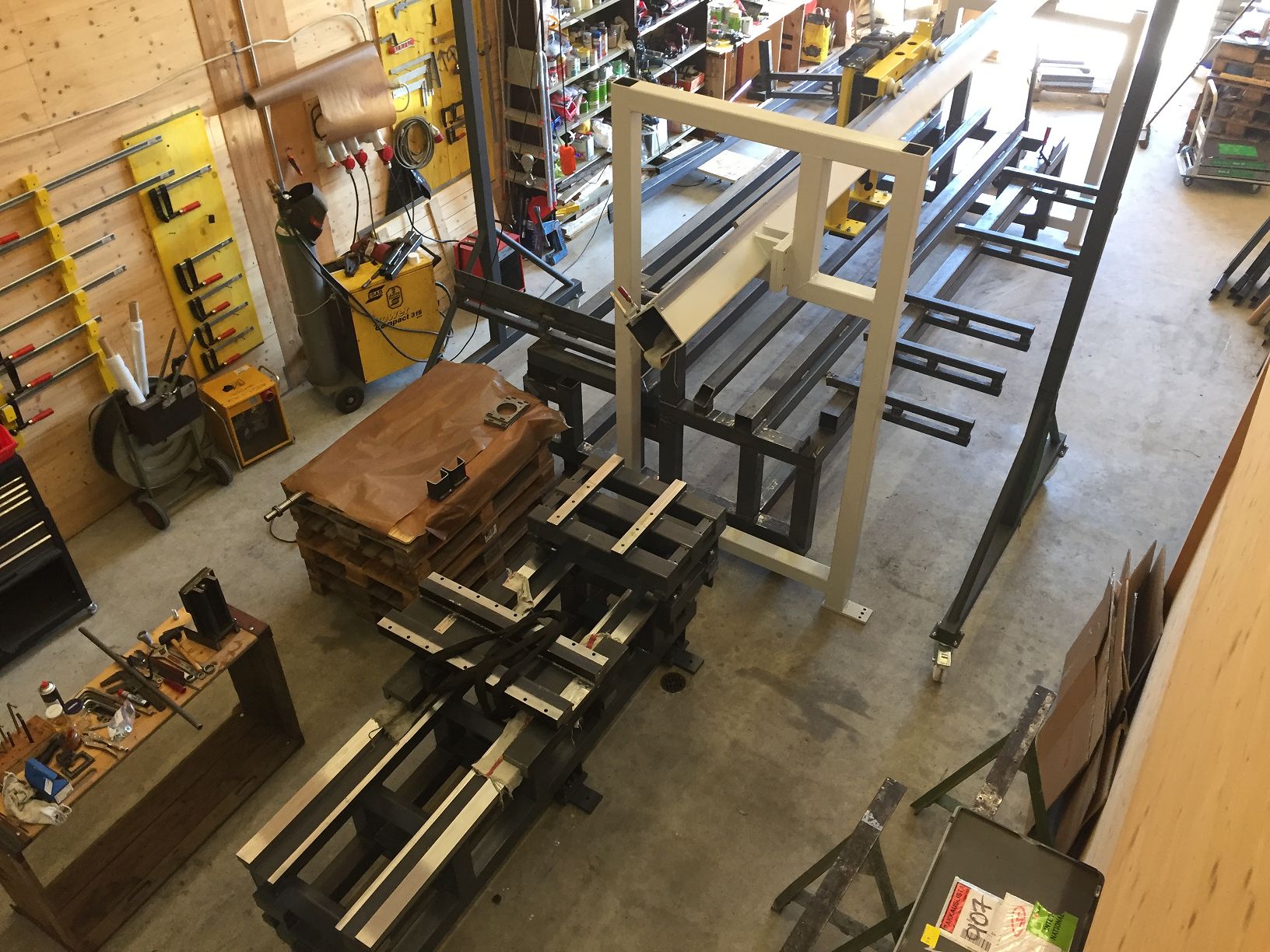 Here top view, the machine round bed with automation in the assembly
WIAP MEMV by vibration stress relief
Multiple clamping device WIAP MEMV
Machine at company Rollstar Switzerland No. 3 of the type WIAP DM4C with the swinging diameter 1600 mm. Top distance 2 meters. Built in Switzerland. The machine has a vibration-damped machine bed. The tailstock is also steamed VDSF. The revolver disc is tilted 10 degrees, thus has a better collision characteristics. 63 KW drive power. 2 stages of transmission. Hardened guides 60 HRC, WIAP DM4-C, DL2000.

Statement of the customer 11_2017.
The machine is in a very good condition and produces very accurate and reliable. (That after 20 years in use).


Grob Wiap DM4C after 20 years in use.
Special feature: swinging diameter 2000mm, 2 revolvers 1 x driven. 2 X axes single traversable.

Welding distortion is an unpleasant by-product of welding constructions. With 30 minutes of vibration relaxation solve many problems. No delay in processing. No delay due to the transport. No sudden cracks etc.

Since 1981, WIAP has been working on MEMV® (metal relax with vibration). The metal chillers WIAP LC 05, LC 20, LC 50, LC 100 and LC 200 are manufactured (LC 05 - 5 tons device, LC 200 - 200 tons device). Renowned companies in Europe and Asia are relaxing their workpieces with WIAP metal stress relief systems. It is a replacement variant for the stress-relieving annealing. No unpleasant side effects like glowing like scaling. No retraction to the original position after straightening, as in annealing. That no 2 X straightening necessary and then new tensions. Flame-directed components Vibration relaxation instead of stress-relieved, no distortion during subsequent processing. 12 tons of roller vibration required 935 KW for low stress annealing. Vibrate only 2 KW / h. Result: Low stress annealing and the new WIAP MEMV vibrate identically. Vibration process takes about 1 hour.
Advantages:

- No expensive transport costs, the workpieces remain in your house
- Easy to use
- Flexible appointments
- Environmentally conscious
- Low cost
- Simultaneous control of your workpieces. You notice, for example, a bad one
or too weak weld
- A successful relaxation process is carried out in just 30 minutes.
Vibrational relaxation, vibration, trembling, stabilizing, hammering,
stabilizer. Vibration relaxation with the WIAP system.
Metal relax with vibration, MEMV® process
WIAP AG LTD SA builds its own new CNC machine tools. The sturdy, sturdy, vibration-damped build rate of WIAP machines can be unique depending on the application. Machine tools from Europe from a single source. Construction. Planning, installation. Electrical cabinet construction, PLC programming with a special strength also for you CNC programming