CNC-controlled multifunction machine WIAP DM3S for processing rebar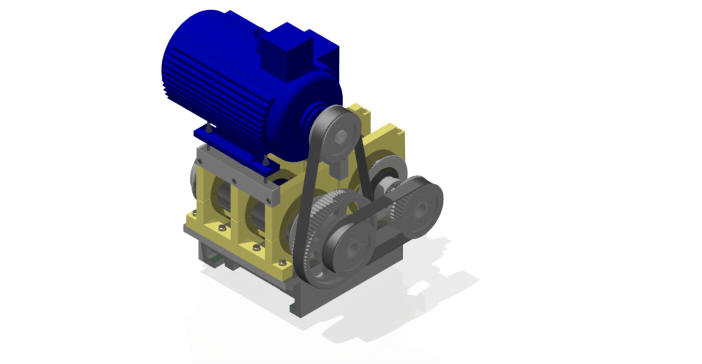 Robust heavy construction. 70x40 guide, ball screw robust.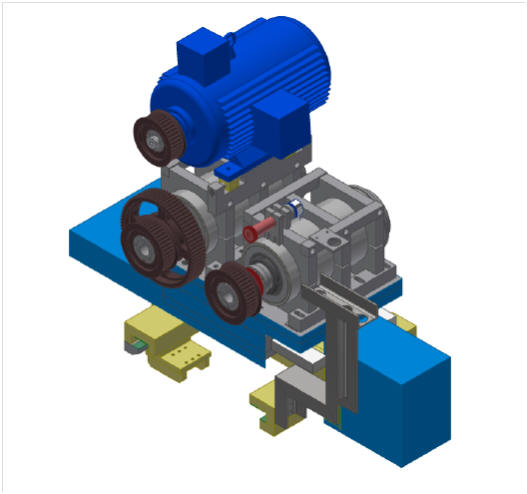 Simultaneous spindle head and roller burnishing head, instead of burnishing head prepared for facing head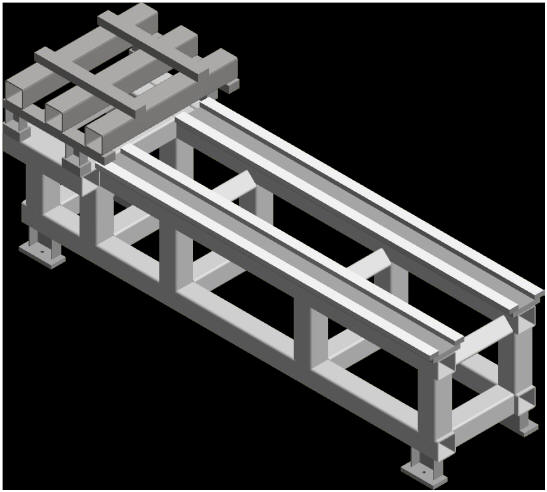 Machine bed prepared by the method WIAP VDSF; 1250 kg
MEMV relaxed and vibration dampened filled
Automation in the preliminary phase
Double gripper WIAP HLV 40 for 40 kg unit weight
Blank feeding and carrying away the finished part diameter to 40 mm in length up to 4100 mm
Rolling head
Assembly 1 machine bed DM3S; MEMV relaxed, vibration dampened
Photo 10
Photo 12
<![if !vml]>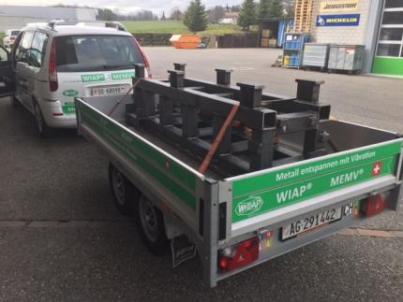 <![endif]>
Photo 14
<![if !vml]>
<![endif]>
Photo 16
<![if !vml]>
<![endif]>
Photo 18
<![if !vml]>
<![endif]>
Photo 20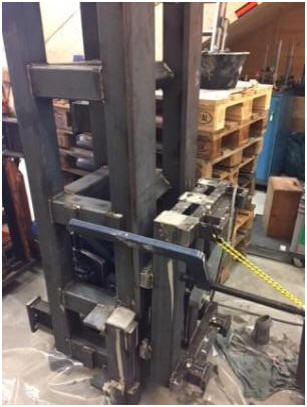 Photo 22
Photo 24
Photo 26
<![if !vml]>
<![endif]>
Photo 28
<![if !vml]>
<![endif]>
Photo 30
Photo 32
<![if !vml]>
<![endif]>
Photo 34: Bed return delivery with console
<![if !vml]>
<![endif]>
<![if !vml]>
<![endif]>
<![if !vml]>
<![endif]>
<![if !vml]>
<![endif]>
<![if !vml]>
<![endif]>
Photo 36: Bed with headstock console
Assembly 10 Guides

<![if !vml]>
<![endif]>
Photo 50

<![if !vml]>
<![endif]>
Photo 52

<![if !vml]>
<![endif]>
Photo 54
<![if !vml]>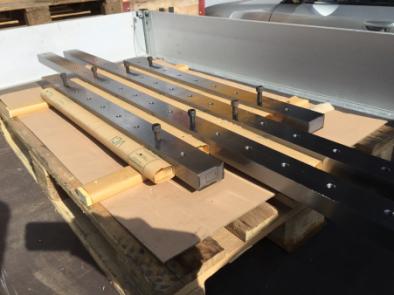 <![endif]>
<![if !vml]>
<![endif]>
Photo 38: Scraper specially made for WIAP 40x70 purchased for 3 machines in stock
<![if !vml]>
<![endif]>
Buy scrapers for 3 more machines
Assembly 5 headstock on cross slide
<![if !vml]>
<![endif]>
Photo 56
<![if !vml]>
<![endif]>
Photo 60

<![if !vml]>
<![endif]>
Photo 62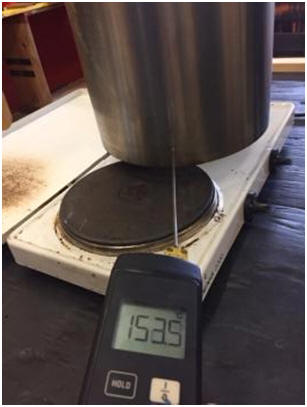 Photo 64
Photo 66
Welding spindle in burning plates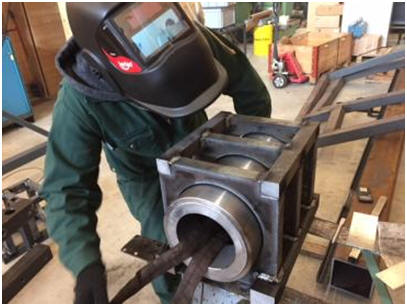 Jim and Sven
<![if !vml]>
<![endif]>
Headstock in WIAP Welding



3 directions MEMV stress relief.
Logging of relaxation of both headstocks


Jim by the G measure for the MEMV Protocol
<![if !vml]>
<![endif]>

Sven by MEMV data rapport

<![if !vml]>
<![endif]>

2 headstocks DM3S from the processing back
<![if !vml]>
<![endif]>

Headstocks still plastered before painting, Linus third generation,
has school holidays and exercise manual skill.


<![if !vml]>
<![endif]>
Paint priming and 2 K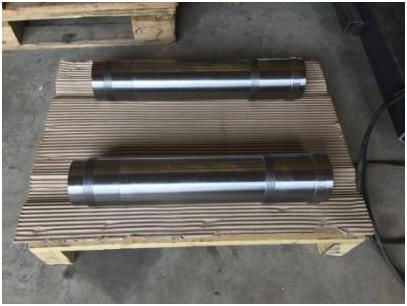 Assembly 03 Z carriage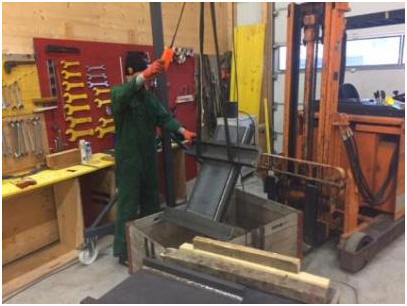 Photo 80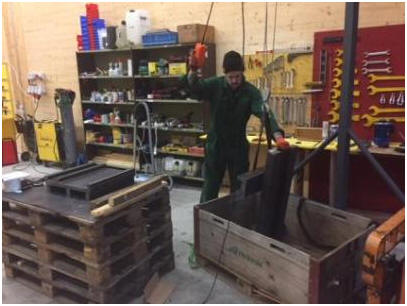 Photo 82
Photo 84
Photo 86: Here, the Z slide is in MEMV 4 axes direction axial directions vibration-relieved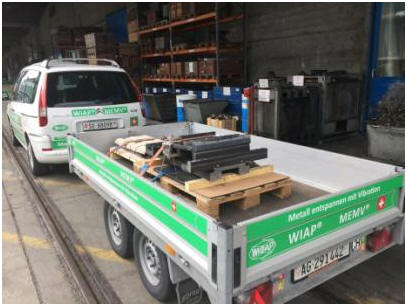 Here we get the slides back from processing.
Mounting preflight whether the mass are also ok.
Now comes the whole lubrication make the system
Per slide lining there are two lubrication points with single feed above the third
that is, a carriage has oil allocations above 4 for the lower grips and 4 for the front
and rear total = 14 oil allocations per axis, i.e., the x 2 nor for the X
Drill several hundred mm lubrication channels that admission is only on one side per lane
Be milled sliding coating test with lubrication paths before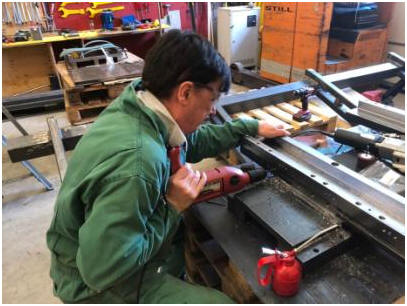 150 mm deep drilling for lubrication
Deep hole drilling with hand machine
That takes strength as deep drilling and make an effort, that the drill does not break off.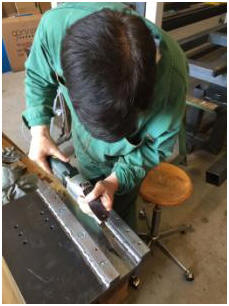 The sliding coating bearing surface scrape, that adhesive has better engagement surface


Under handles are milled in the height adjusted that the 2 mm plastic also
has its place. Taken into account that grows differently at higher temperatures
than steel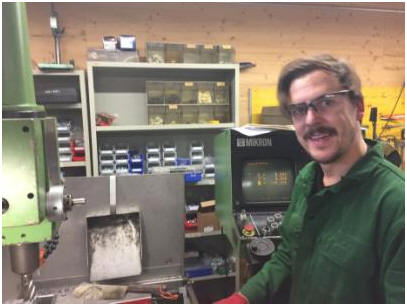 Jim CNC specialist. Much he makes himself with the Mikron CNC milling machine
Sliding coatings stick a specialty. Mixing ratio of glue to hardener 1/4
The Z slide is made first, the X can then dry ending Z is scraped.
A good press down the strip that the adhesive is displaced is important.
Z slide nut mount in the welding
Robust design that it does not move.
Assembly 04 X carriage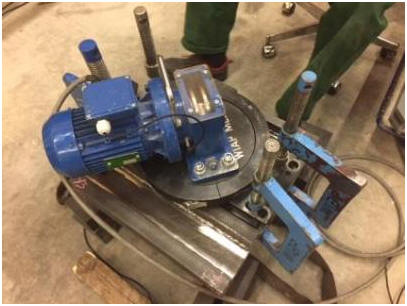 Photo 88: Even the X carriage we covered in 4 axis directions MEMV
Delivery of the X carriage
Many M8x1 for the lubrication connections. On the X slide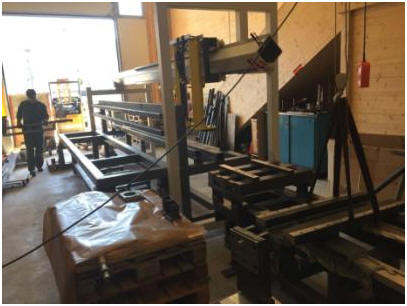 Assembly 20 HLV auxiliary charging device
Photo 250
Photo 252
Photo 254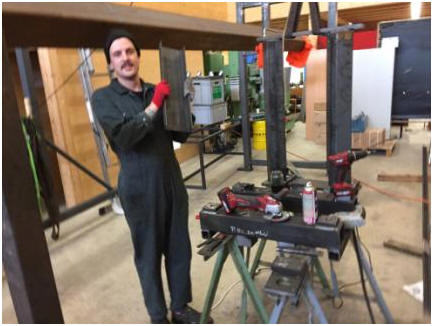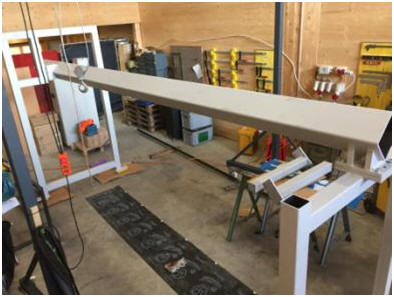 Delivery of steel for automation ca. 2 tons.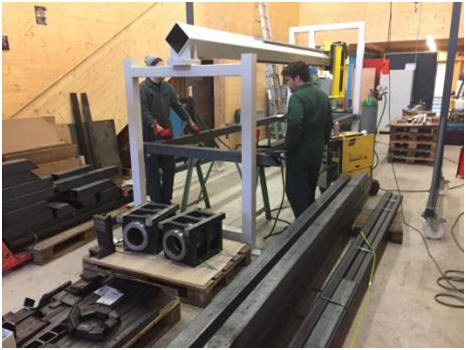 Welding beginning of the HLV to and carrying away
Frame welding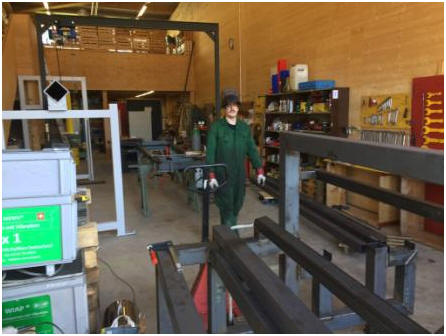 HLV frame (HLV = auxiliary charging device)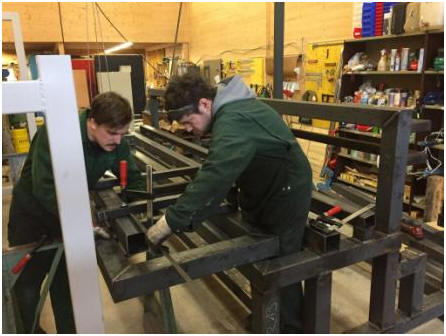 Sven strives for every mm. Everything must be perfect just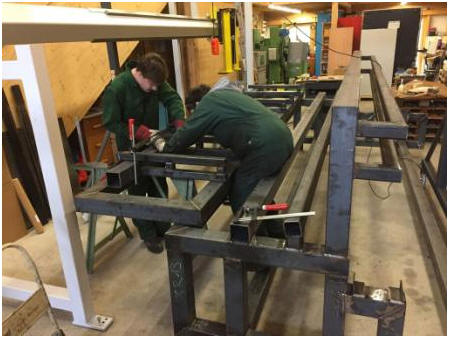 Jim and Sven during welding, which is almost not alone
Soon the HLV is frame ready.
The place is already scarce anyway it comes.
View from the basic framework of the plant.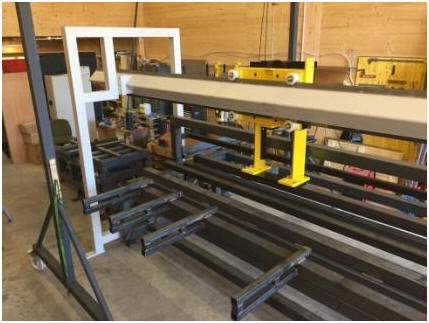 Workpiece depositing sliding webs.
Jim and Kim, the grandson has school holidays wants to help.
Kim weld on, he was proud that he could. Thanks to the automatic
helmets not as hard as before.
He plastered. Also, he does well. Think he will get the same profession
as his two uncles and the mother.
Vibration test whether the material handling works as planned on paper.
Depending on the response, the rods can be transported in place even down
to the top. But it can obliquely, we still need an additional separation build
that they only just can in the rotary claw 1.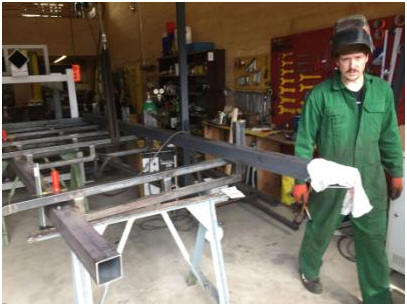 So now the steel has come for the hinges of automation. Which can now be
done soon. Once that is on them can be painted.
Status of the plant beg. April 2018
Assembly 31 electrical cabinet and control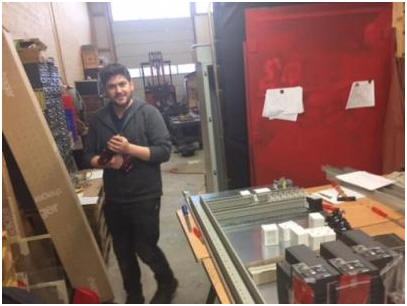 Photo 300: Sven in cabinet installation in the electrical department.

Photo 302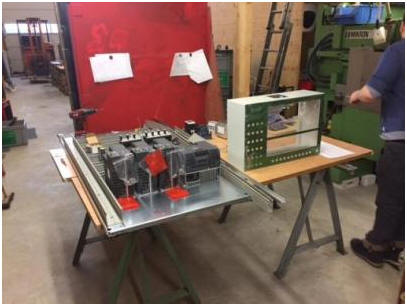 Photo 304
Photo 306
Photo 307
Photo 308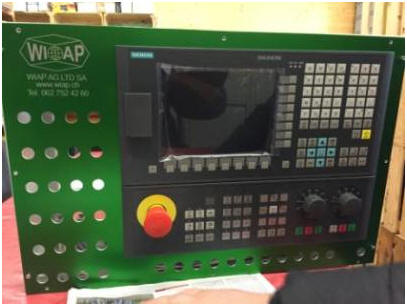 Photo 309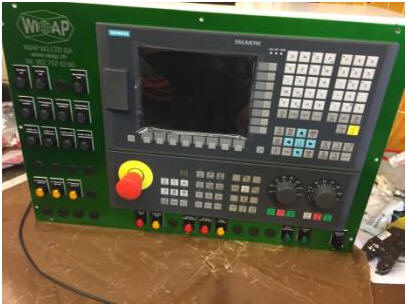 Photo 310: The panel with the signs.
Photo 311: Sven by PLC programming. Change language from English to
German, integrate the new axes, etc.
Photo 312: Everything is set up to test that if we mechanically the machine
h
ave done everything runs already and is preset.
Very interesting today. In previous years, the WIAP had let others do much
externally. Especially electric. Today everything comes from a single source
that simplifies much. Once it is recognized that an engine comes to that
action can be taken quickly straightforward.
Signs order:

- Control off / on
- Control voltage OK
- Security key
- Drives on
- Gripper from loading on
- Gripper from loading to
- Gripper of loading lift
- Gripper of loading low
- Workpiece stop before
- Workpiece stop back
- Vib. engine on
- Vib. engine off
- RT rotary claw forward
- FT rotary claw back
- FT carriage position forward
- FT carriage position center
- FT carriage position behind
- Fault active
- Horn zone front was active
- Horn zone back was active
- Reset Horn zone
- Stamping Start
Workshop equipment
Photo 200
Photo 202
Created: sw-jw-iw-hp Widmer
<![if !vml]>
<![endif]>
WIAP® AG-Ltd-SA
Industriestrasse 48L
CH-4657 Dulliken
Telefon: ++41 62 752 42 60
Telefax­: ++41 62 752 48 61