Turning machine WIAP DM02X for engine housing
Client is a Swiss-pump motors manufacturer. The task was: Motor headquarters, which is distorted by the press-fitting of the inner part, reshoot, so that the seat and the concentricity is ok.
Built on the existing vertical lathe WIAP DM 02 the equipment was designed. So only the bed was created a special solution, the rest from existing structures.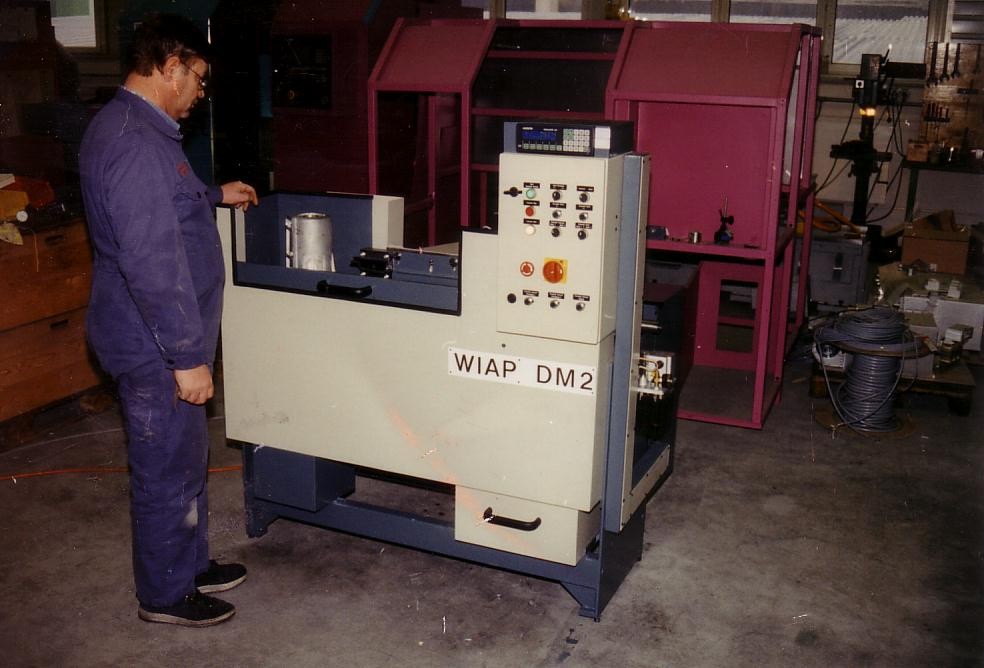 ES After commissioning
(Click on the picture to enlarge it) One type of a whole range of parts on the machine be reworked.
Machines view (from behind) in the production.

The exact feed screw for position front, we made mechanically. The tolerance needed to be in diameter at 0.02 mm. The machine had no right CNC, accomplish the task.
Rotating workpiece. Headstock arranged below.