W0a) WIAP MEMV Metal relax with vibration
W0b) four new patents in three years. Metal relax with vibration. Not glow.
W0c) An alternative to the VSR system. WIAP MEMV.
W0d) vibrate machine bed, instead stress annealing
W0e) duplex cast. Vibration relax WIAP MEMV
W0f) stop annealing. Vibrate with the WIAP MEMV system.
W0g) shaking, vibrating. Shaft clamping device VSR WIAP MEMV
W0h) shake process monitoring vibrate, glow instead.
W0i) heavy roller shake, vibrate instead of glow. WIAP MEMV relax with vibration.
W0j) Metal relax with vibration. Device Set from Switzerland.
W0k) WIAP VSR MEMV. Metal relax. Swiss production.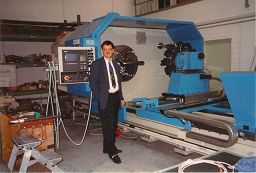 W0l) vibrate MEMV WIAP DM4C